 
SUPREME WHEY 750g NEW FORMULA
Tax included
Free for 2300 points
Brand new composition
23g of protein per serving
Less than one gram of lactose per 100g of product!
100mg of DigeZyme® in each serving
Improved flavors and solubility
Raw material of the highest possible quality
Natural flavors
Gluten-free
No unnecessary fillers
25 servings per package
Laboratory tests in the tab below

98% ZAMÓWIEŃ ZŁOŻONYCH DO 12:00 DOCIERA NA MIEJSCE NASTĘPNEGO DNIA ROBOCZEGO

WYSYŁKA OD 14 zł

DARMOWA DOSTAWA POWYŻEJ 200 PLN

ODBIÓR OSOBISTY - WARSZAWA MARYMONT

NA TERENIE UE WYSYŁKA OD 40 PLN

24 H DELIVERY IN POLAND

SHIPPING FROM 14 PLN

FREE SHIPPING PL OVER 200 PLN

STATIONARY SHOP - WARSZAWA MARYMONT
SHIPPING WITHIN EU 40 PLN+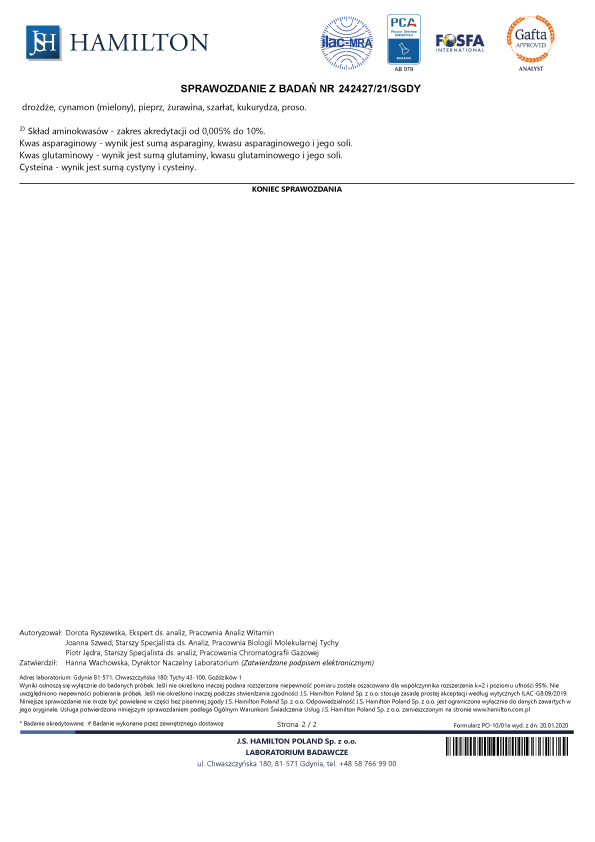 Supreme Whey has undergone a real revolution! The only thing it has in common with the old version is the name. Really!
The new Supreme Whey is no longer a mixture of several fractions. It is now a pure concentrate, yet the protein content has increased, while the fats and carbohydrates have decreased. Are you wondering how this is possible? We already explain.
At a time when the market for raw materials is going through a real crisis, and many manufacturers are choosing lower quality proteins, just to maintain their margins and price on store shelves - we went in a completely different direction. We have changed our base to a raw material produced using the latest technology, which not only has a very good microbiology and nutritional value, but also dissolves perfectly in water and tastes great!
Supreme Whey is not just protein!
We also changed the flavours. Together with our technologists, we have been working for nearly half a year on perfecting the flavours and new recipes of our proteins. Unfortunately not many people know that the taste of whey depends on many factors. For example, the raw material produced in summer will be slightly different from that in winter. This is due to the food that our happy cows are fed :)
Rest assured - with our natural flavors the differences may only be minimal.
And that's not the end of the surprises!
We added DigeZyme™ to our protein. A complex of 5 non-animal digestive enzymes. Protease of bacterial origin and the other four (Amylase, Lactase, Lipase, Cellulase) derived from fungi.
But for what purpose?
Firstly so that your digestive system has no problem at all digesting our protein supplements even straight after an ultra hard workout.
Secondly, people who suffer from various digestive problems after consuming lactose can safely consume our protein even in larger quantities. Admittedly, our protein has less lactose in 100g than a glass of milk, but we preferred to be safe.
Third, enzymes were added to help break down long and short chain peptides into smaller ones. This causes the body to use more of the digested protein.
Some change is inevitable. It is important that we change for the better.
Specific References
ean13

5901703240562