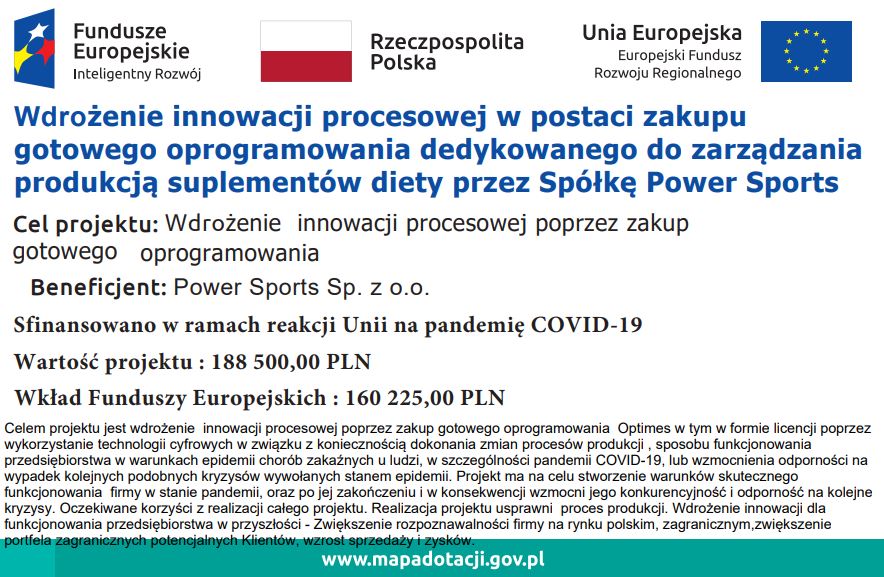  
WYTRZYMAŁOŚĆ
W ZESTAWIE TANIEJ!
BENEFITY KTÓRE DAJE KREATYNA, TYM RAZEM BEZ ZATRZYMANIA NADMIARU WODY
SYNERGISTYCZNE DZIAŁANIE BETA-ALANINY I L-HISTYDYNY
DODATEK WITAMINY B6 I MAGNEZU W ODPOWIEDNICH DAWKACH

98% ZAMÓWIEŃ ZŁOŻONYCH DO 12:00 DOCIERA NA MIEJSCE NASTĘPNEGO DNIA ROBOCZEGO

WYSYŁKA OD 14 zł

DARMOWA DOSTAWA POWYŻEJ 200 PLN

ODBIÓR OSOBISTY - WARSZAWA MARYMONT

NA TERENIE UE WYSYŁKA OD 40 PLN

24 H DELIVERY IN POLAND

SHIPPING FROM 14 PLN

FREE SHIPPING PL OVER 200 PLN

STATIONARY SHOP - WARSZAWA MARYMONT
SHIPPING WITHIN EU 40 PLN+
Beta–alanina, to aminokwas budujący białka, wytwarzany zarówno w wątrobie jak i dostarczany z dietą. Razem z L-histydyną tworzy dipeptyd – karnozynę, który buforuje pH mięśni, mogąc tym samym przyczynić się do opóźnienia wystąpienia zmęczenia.


Beta-alanina od lat jest stosowana w produktach takich jak odżywki przed treningowe, jednak coraz częściej mówi się o stałej suplementacji tym aminokwasem, niezależnie od tego czy w danym dniu trenujemy, czy nie. 


W Beta Energy znajdziesz Beta-alaninę, L-Histydynę, magnez i witanminę B6. Lepiej się chyba nie da, nieprawdaż? 




Anabolic Dream to jedyny taki stak na rynku! Innowacyjne połączenie kreatyn, ziół mogących wyrzucić nadmiar wody podskórnej i zmniejszyć jej retencje oraz składników które mogą podnieść poziom testosteronu. 5 różnych form kreatyny: Jabłczan trikreatyny, Kreatynę HCL, Ester etylowy jabłczanu trikreatyny, Pirogronian kreatyny, Orotan kreatyny. 


Źródła:
U.S. National Library of Medicine/ National Center for Biotechnology Information PubChem CID: 439224