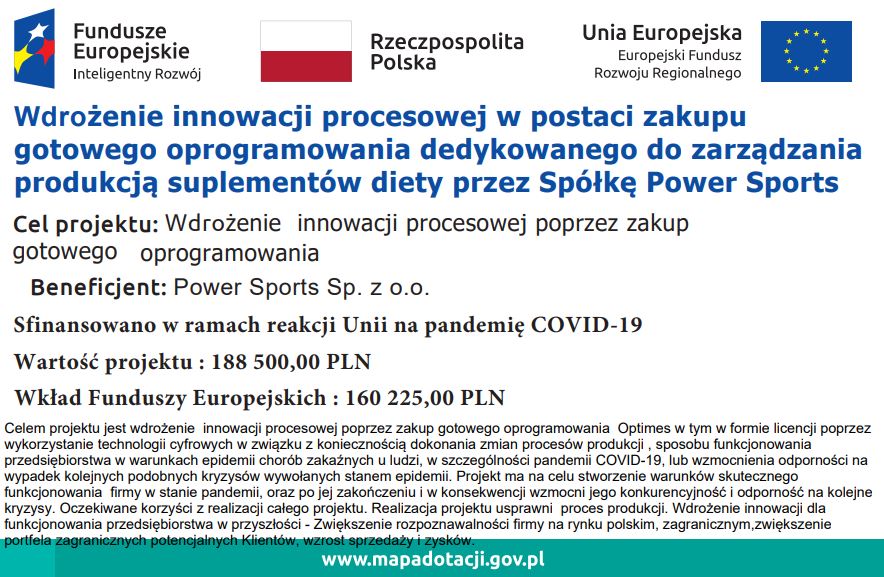  
IHS - SHOW TIME V4.0 360g
Tax included
Free for 4300 points
stimulation and focus
prolonged effect
universal formula, not only for training

98% ZAMÓWIEŃ ZŁOŻONYCH DO 12:00 DOCIERA NA MIEJSCE NASTĘPNEGO DNIA ROBOCZEGO

WYSYŁKA OD 14 zł

DARMOWA DOSTAWA POWYŻEJ 200 PLN

ODBIÓR OSOBISTY - WARSZAWA MARYMONT

NA TERENIE UE WYSYŁKA OD 40 PLN

24 H DELIVERY IN POLAND

SHIPPING FROM 14 PLN

FREE SHIPPING PL OVER 200 PLN

STATIONARY SHOP - WARSZAWA MARYMONT
SHIPPING WITHIN EU 40 PLN+
UNTIL THE END OF THE WEEK PROMOTION ON ALL SUPPLEMENTS!
ENTER CODE BLACKWEEK
*PROMOTIONS DO NOT COMBINE
As of 05/04/2022, some of our products will be available without IHS logo capsules. If you have any doubts about the originality of a particular product, please contact our team.
The easiest way would be to send photos of the entire product to our email address or via social media. Based on the submitted materials, we will try to verify as soon as possible.
We apologize for the inconvenience. 
IHS Team



The new version has become a reality!


What are the differences?


The modified formula has made the new Show Time 4.0 a much more universal supplement than its previous versions. This is mainly due to a minimised dose of beta-alanine (tingling/itching effect) and a new composition of stimulants.  Show Time 4.0 will work great not only during training, but also at work or during a hiking trip. The unique composition of stimulants - which we have been fine-tuning for several months - provides a balanced stimulation without a jittery effect. Although, according to the opinions of our athletes, this is not the greatest asset of the new formula. The biggest plus turns out to be the minimal increase in tolerance over time. What does this mean in practice? Roughly speaking, it means that you don't have to increase the dose significantly for the new Show Time to work just as well on the fifth or even tenth time. You can compare it to drinking coffee every day. The first time worked great, but after two weeks you have to drink two or three for the same effect. Sound familiar? With Show Time you don't have this problem. Of course, after a longer period of use, a gentle increase in dosage may be advisable for some, to maintain the effect, although it certainly cannot be compared to caffeine alone, and the 'extra' dose will be small.