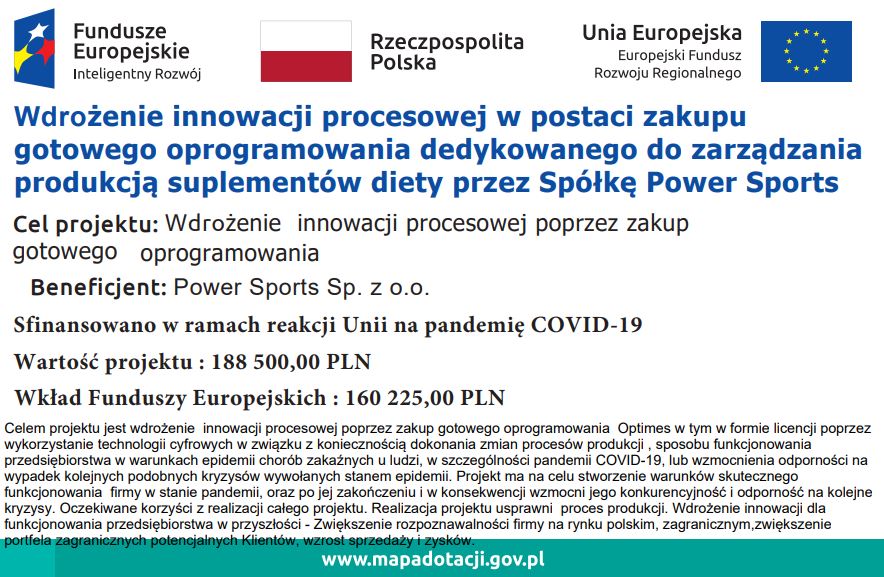  
AAKG PLUS 120caps
Tax included
Free for 1667 points
24 PORTIONS IN PACKAGING
SYNERGISTIC ACTION OF AAKG AND CITRULIN
1G READY MIXTURE IN EACH CAPSULE

98% ZAMÓWIEŃ ZŁOŻONYCH DO 12:00 DOCIERA NA MIEJSCE NASTĘPNEGO DNIA ROBOCZEGO

WYSYŁKA OD 14 zł

DARMOWA DOSTAWA POWYŻEJ 200 PLN

ODBIÓR OSOBISTY - WARSZAWA MARYMONT

NA TERENIE UE WYSYŁKA OD 40 PLN

24 H DELIVERY IN POLAND

SHIPPING FROM 14 PLN

FREE SHIPPING PL OVER 200 PLN

STATIONARY SHOP - WARSZAWA MARYMONT
SHIPPING WITHIN EU 40 PLN+
UNTIL THE END OF THE WEEK PROMOTION ON ALL SUPPLEMENTS!
ENTER CODE BLACKWEEK
*PROMOTIONS DO NOT COMBINE
AAKG Plus is arginine alpha-ketoglutarate strengthen with citrulline malate. Thanks to that, this duo will fill each of Your muscles and will give you a solid boost of energy in every training! It had been proven that citrulline malate may increase the level of nitric oxide which is important since it regulates extension of blood vessels, blood flow and effectiveness of mitochondrial breathing. All these processes have a crucial impact on processes in the organism of an active person. Arginine, and especially its advanced form: arginine alpha-ketoglutarate, is the main precursor of NO and stimulates protein synthesis what allows for building the muscles and making them bigger and stronger. Thanks to the well-selected complex, Your workouts will be supported on many levels. Citrulline malate eliminated NH3 during regeneration after a strenuous workout what is extremely important for all the people who care about effective regeneration of energy reserves after trainings. AAKG+CAPS will surely meet expectations of people who train intensively and look for effective supplement. Its convenient application form (easy to swallow capsules) will satisfy enthusiasts of comfort who can take small portion of supplement with them.


For technical reasons, some products are in capsules without the IHS logo.
Lot:13042022AA
Exp:07.04.2024
Lot:26042022AA
Exp:26.04.2025


Lot: 04052022AA
Exp: 04.05.2025